Listen to or download this week's radio program:

© 2017 Don Pinson | [Download]
(Link not working? Right-click and select "Save As".)
Todd Starnes, a noted news commentator, was quoted the day following the shooting of U.S. Representative, Steve Scalise of Louisiana, while Republican House members were on a baseball field practicing for a charity game.  Starnes reported, I quote:
"Yesterday was a bad day for America.  It was an ugly day.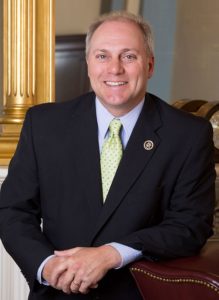 "A former Bernie Sanders campaign volunteer who hated President Trump opened fire on Republicans during baseball practice Wednesday.  House Majority Whip Steve Scalise [was] in critical condition.  Two incredibly brave Capitol Police officers were also injured along with a House aide.
"Rep. Mark Walker told NBC News it appeared the "gunman was there to kill as many Republican members as possible."  Rep. Rodney Davis blamed what he called "political rhetorical terrorism."  This political discourse has led to gunfire," the Illinois Republican said.
(Starnes goes on to state) "What I'm about to say is Continue reading →