Listen to or download this week's radio program:

© 2017 Don Pinson | [Download]
(Link not working? Right-click and select "Save As".)
In traveling about this region of several states, I've noticed the many prayer meetings that have been taking place the last three years.  Many of those expressed great concern for the state of our nation and the elections of 2016.  Having won most of those elections I've been very interested to see if the prayer meetings would continue.  I'm happy to say many of them are.  However, I have a great concern.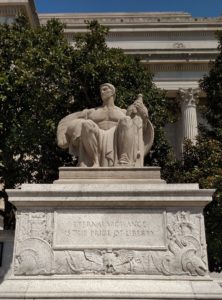 Jim Cymbala, Pastor of the Brooklyn Tabernacle, says that prayer is born out of a "felt need".  We felt our need acutely before last fall's elections.  We could see the persecution of Christians rising in this nation; we could see the degrading of our nation by previous administrations; we felt the growing socialist control over our children, especially if they were in a tax-supported school.  We cried to God out of hearts which felt the need of a change that we couldn't work.  Many of us believe that God answered those desperate cries and mercifully granted us a President and many other government servants who are, at least, respectful of God, the Bible, and the name of Jesus.  They honor our flag and our Constitution.  Compared to what we'd had for many years, all this is so wonderful it's easy to think the crisis has passed.  But don't be deceived!
What caused us to be in the death struggle for the life of our nation has Continue reading →