Listen to or download this week's radio program:

© 2016 Don Pinson / To Download, right-click here: [Download]
Americans are angry about Obama's edict for boys and girls to share common bathrooms, and they should be angry!  A number of Governors have urged their school districts to ignore Obama's command, and Governors should be doing that!  Rev. Franklin Graham stated he hoped "school districts across this nation will defy President Obama and his administration's radical, progressive agenda to promote and advance the sin of homosexuality…" (http://www.newsmax.com/Newsfront/president-obama-transgender-bathroom public schools/2916/05/13/id/728773)  (By the way, "progressive" is now the word used in place of "communism".  New name—same murderous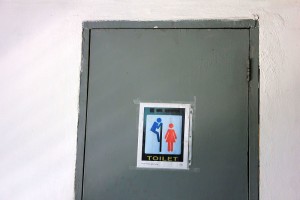 philosophy!)  In Texas, Lt. Governor Dan Patrick said the Lone Star State was prepared to forfeit billions in federal aid rather than let the Obama administration dictate restroom policy for its 5.2 million students (Breaking News at Newsmax.com 2016/05/13).
But remember:  As the church goes, so goes the nation.  We get the kind of elected leaders which reflect the thinking of the majority of the population.  It is as Abraham Lincoln stated Continue reading →