Listen to or download this week's radio program:

© 2017 Don Pinson / To Download, right-click here: [Download]
"And let us not be weary in well doing: for in due season we shall reap, if we faint not."  This is God's admonition from Galatians 6:9.  But long has been the period that tempted Pro-life folks to "faint" in Kentucky.  Early in this century it seemed Kentucky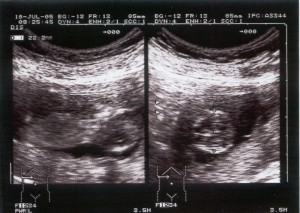 was poised to be one of the most "Pro-life states" in this nation.  However, political maneuvering in the House of Representatives killed most every bill designed to protect children in the womb.  I remember the frustration of driving away from Frankfort at the end of the Legislative sessions.  It was heart-breaking, knowing that thousands of children would be murdered in Kentucky that year because we could not get politicians to enact law that would protect them in their time in the womb.  Twelve long years children in the womb languished under oppressive government.  But now, finally, many of them (though not yet all) will be protected.
Saturday, January 7th, in a special session of the Legislature, the new House of Representatives quickly passed two Pro-life bills which will save thousands of Kentucky children's lives this year, and each year after this.  One bill, the "Ultra-sound" bill has been pushed by Pro-Life groups and Legislators for at least 12 years, but due Continue reading →