Listen to or download this week's radio program:
© 2014 Don Pinson / To Download, right-click here: [Download]
What will it be like when liberty is gone in America?  What will it be like when you can't tell your children about your faith in Jesus for fear that they might innocently repeat it, be reported to social services, and then be taken away from you?  You think that can't happen in America?  This is satan's main design with the push for homosexual law.  And what has caused us to get to this point of nearly losing our liberty?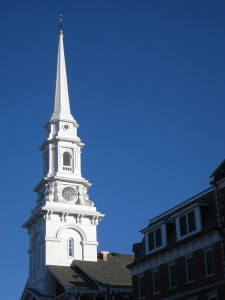 As humbly, yet as honestly as I know how to say it:  It's because our Pastors have backed out of the realm of civil government.  We've lost the Biblical understanding of it, thus God's people have been taught by our example—and sometimes by our words—to stay out of government.  Yet, this is so different from Biblical examples of government leadership.
Ezra, the Priest, understood fully the role a spiritual leader should take in restoring a nation.  Notice what he did.  The Bible records in Ezra 7:10,
"For Ezra had set his heart to study the law of the Lord, and to practice it, and to teach His statutes and ordinances in Israel."
Ezra not only studied the moral law summed up in the Ten Commandments, he began, "to teach [God's] statutes and ordinances in Israel".  That is, he began to teach civil law in Israel as a part of his spiritual call from God. Continue reading →