Listen to or download this week's radio program:

© 2015 Don Pinson / To Download, right-click here: [Download]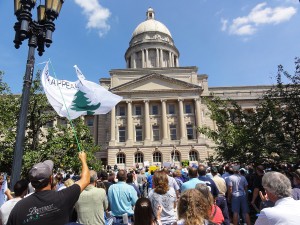 According to lots of sources, economic collapse is a real possibility soon—perhaps even in the next two months. The national debt, under the Obama administration, has risen a whopping 70%!! It was 10 trillion when he took office; it is now 18 trillion! That means every taxpayer's share of the national debt is over $150,000!!
Add to the deadly debt, the attack on religious liberty. Homosexual socialists are now working hard to destroy the church, which is the last bastion of defense against their movement toward a one world order.
Couple all this with the move toward martial law by the Obama administration. It seems his desire is to remove elections and bring us under the control of this "new order"—which is actually gross disorder in government.
In the midst of this horrible outlook for our nation, is there any hope for our homes, our churches, our governments? To that I say a resounding yes! God still rules over all these current events and the deceived people who are working their own destruction. The Scripture says Continue reading →