Listen to or read this week's radio program:
© 2014 Don Pinson / To Download, right-click here: [Download]
With the U.S. Supreme Court ruling against state Marriage Amendments, the stage is set for the removal of religious liberty for those who believe the Bible to be true.  This is satan's aim in using the homosexual agenda to destroy marriage.  By destroying the next generation's opportunity to hear the Gospel in public, he can easily lock most of them in darkness.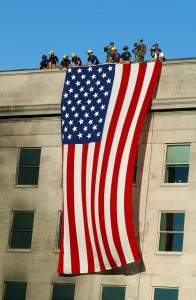 Is there any hope left?  Yes, there is!  God is still God; He is unchanged and He is still on the throne.  He was here before America was birthed; He will be here if it ceases to exist.  But having said that let me emphatically say that God's promise is still the same:
"If my people, who are called by my Name, shall humble themselves and pray, and turn from their wicked ways, I will hear from heaven, forgive their sin and heal their land." 
(2 Chronicles 7:14, emphasis added)
The message couldn't be clearer:  Repentance brings healing and the postponement of judgment!  So whether liberty is preserved to get the Gospel to the next generation is dependent on the people of God. Continue reading →